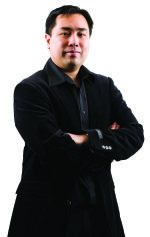 About the Presenter:


Dr Alan Koh Kok Khiang
Attached with various hospitals till 2009 after graduating from University Malaya in 2000, Dr. Alan has helped many people regain their eyesight and lifestyles. While attaining his Masters in Ophthalmology from University Malaya in 2008, Dr. Alan has also co-authored numerous medical papers on eye diseases from 2004-2008. He was also attached to University Malaya Medical Center from 2004-2008 where he specialised in Cataract surgery. He is a fellow of the International Council of Ophthalmology, a member of the ASCRS, ESCRS (European Society of Cataract & Refractive Surgery), the MMA and its Ophthalmology Society. Dr. Alan also presented at conferences in Taiwan, 2011at the TSCRS and to present regarding KAMRA in Chicago, United States, at the 2012 ASCRS International Conference. Dr. Alan has also been invited to talk on a live TV interview for NTV7.