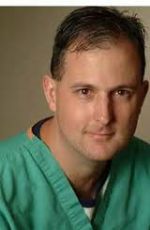 About the Presenter:


Jeffrey Wipfli, MD, is a board-certified ophthalmic physician and surgeon specializing in advanced cataract surgery and refractive lens surgery. He received his B.S. in Biological Sciences from Southwestern Oklahoma State University with honors and was awarded the Pre-Professional Student of the Year. Dr. Wipfli attended medical school at the University of Oklahoma College of Medicine and was awarded Graduate with Honors and Special Distinction. He was also a member of the Alpha Omega Alpha Honor Medical Society.

Dr. Wipfli received his residency training at the St. Louis University Eye Institute in St. Louis, Missouri. He was awarded the Rabani Award for Excellence in Patient Care. After completing his residency Dr. Wipfli spent nine years in private practice in Oklahoma performing over 25,000 ophthalmic surgeries including over 15,000 advanced cataract surgeries.

Dr. Wipfli currently lives in Tampa with his wife Allison and daughters Aubrey and Grace. He enjoys sporting events, playing basketball, and spending time with his children.