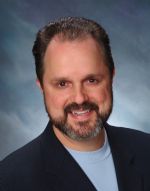 About the Presenter:


Jeffrey Whitman, M.D., President and Chief Surgeon of the Key-Whitman Eye Center, is a native of Dallas and graduated Phi Beta Kappa from Southern Methodist University. He earned his M.D. at Southwestern Medical School in Dallas, where he also completed his internship. Dr. Whitman completed his residency training in Ophthalmology at Scott and White Clinic in Temple, Texas.
Dr. Whitman specializes in cataract and refractive surgery. To date, he has performed more than 55,000 lens implant and refractive surgeries. He is one of the leading implanters of the Crystalens® in the United States and enjoys teaching and advising other surgeons to increase their success with these procedures. Dr. Whitman was also one of the first surgeons to perform LASIK surgery in the North Texas area.

Dr. Whitman is the Past President of the American College of Eye Surgeons, Clinical Correspondent for the American Academy of Ophthalmology and is a recipient of the American Medical Associations Physician's Recognition Award. Currently, he serves on the board or is a member of a multitude of professional organizations including the American Medical Association, American Academy of Ophthalmology, American Society of Cataract and Refractive Surgery, Society for Excellence in Eye Care, International Society of Refractive Surgery, and is a Fellow of the American Academy of Ophthalmology. In addition, he has presented his clinical research findings at numerous national and international medical meetings and continues to be actively involved in current research and FDA studies. Dr. Whitman is a past president of the Dallas Academy of Ophthalmology. He has been consecutively voted a "Best Doctor in Dallas" in D Magazine for the past 9 years.

Dr. Whitman is also personally involved in medical mission work overseas and devotedly supports numerous charitable causes.

Dr. Whitman is a consultant with Bausch & Lomb, Alcon, ReVision Optics and Inspire Pharmaceuticals.