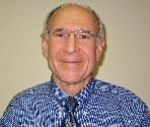 About the Presenter:


Michael S. Berlin, M.D., founder and director of the Glaucoma Institute-Beverly Hills, California, and Professor of Clinical Ophthalmology at the UCLA Jules Stein Eye Institute, specializes in laser surgery and in the research and treatment of glaucoma. Dr. Berlin attended the University of Michigan where he received his Bachelor of Sciences degree Cum Laude, his Medical Doctorate, and his Masters of Sciences degree in Ophthalmology. He went on to complete internship in Internal Medicine at the Harbor-UCLA Medical Center, Ophthalmology residency at the University of Michigan, and specialty glaucoma fellowship training at the Mount Sinai Medical Center in New York. He worked extensively with Prof. Theo Seiler in Germany in the development of excimer lasers for ophthalmology, both refractive and for the treatment of glaucoma.

Dr. Berlin has extensive experience with glaucoma and cataract diagnosis, treatment, and research. He has over 30 years of experience and performed thousands of cataract and glaucoma surgeries. He is also involved with various research projects developing new therapies for the treatment of glaucoma.

He is a member of a number of professional and honorary societies including the American Glaucoma Society, the American Society for Laser Medicine and Surgery, and the American Academy of Ophthalmology where he was awarded the Honor Award and the Senior Achievement Award. He has researched and published numerous books and articles on glaucoma and laser surgeries, and is a respected invited lecturer at professional conferences, both in the United States and internationally.