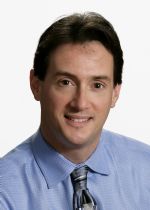 About the Presenter:


Presently living in Tampa, Florida with wife and 4 young children. Born in New York City and raised on Long Island, I went to undergraduate and medical school in St Louis, residency at University of Texas and 3 year ocular surface fellowship at Bascom Palmer graduating in 1991. Same year launched private practice in Tampa focusing exclusively on dry eye and related diseases. Developed particular interest in meibomian gland disease beginning with fellowship experience of growing meibomian gland epithelium in vitro using serum free clonal growth of acinar and ductal epithelia, using growth factors to modulate growth and differentiation. More recently recognized the impact of periglandular fibrotic tissue as major cause of MGD which can be relieved with meibomian gland probing and proposed new classification system of MGD to explain probing findings. Wrote a two award-winning consumer book on dry eye named,"Reversing Dry Eye Syndrome" published by Yale University Press in 2007. Was also the first to describe and publish the successful use of Interferon Alfa-2b for CIN in 1994.
Founded not for profit Focus on Females Education Foundation,Inc supporting free health education programs for women and their families to equip women to better partner with existing doctor, get more effective office visits, faster results and reduce the financial burden of unnecessary emergency and medical care. Now in our 7th year, we produced the largest free women's health symposium in the country with 27 physicians participating. We have had up to 1800 attendees on one day with total of over 5,000 women-hours of free education. Honored in March 2012 by Tampa City Council with commendation for recognition of sustained good work on behalf of women and families.