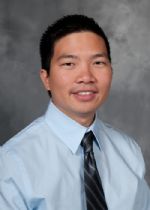 About the Presenter:


Dr. Richard Chu is a corneal and refractive fellow with Pepose Vision Institute in St. Louis, MO, where he is currently involved in many research publications and presentations. Following graduation from medical school at LECOM, Erie, PA in 2007, he was ophthalmology resident in Hillsdale, MI as part of the Michigan State University OPTI/CORO in 2011. He received his Bachelor of Science in Biology from Emory University in 2001.

During residency Dr. Chu was awarded the distinguished Patrick Murray Award 2010 in addition to serving as chief resident and chair of the Council of Residents and Fellows for the American Osteopathic College of Ophthalmology. During medical school, he was awarded the Marilyn A. Schaffner Award for being an outstanding physician.

Dr. Chu plans to join his family eye care practice after fellowship.