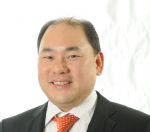 About the Presenter:


Dr. Robert Edward T. Ang, MD is a senior consultant at the Asian Eye Institute and director of Refractive Surgery at the Cardinal Santos Medical Center in the Philippines. He specializes in cornea, refractive surgery, cataract and glaucoma treatment.

He underwent residency training in Ophthalmology at the Philippine General Hospital. He finished two subspecialty programs at the Massachusetts Eye and Ear Infirmary, Harvard Medical School (Cornea/ Refractive Surgery and Glaucoma).

Dr. Ang has authored numerous journal publications and book chapters on refractive surgery, glaucoma and the management of complicated cataracts. His private practice and research interests include corneal and lens-based presbyopic corrections (Supracor Lasik, Intracor femtosecond treatment, Acufocus inlays, Crystalens accommodating IOLs, Restor and AcriLisa multifocal lenses), dry eye, glaucoma and corneal transplantation.