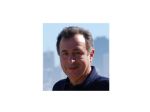 About the Presenter:


Brief Curriculum Vitae of Luca Buzzonetti MD


Luca Buzzonetti, was borned in Rome on 14th of december 1962.
He took a degree in Medicine and the Specialization degree in Ophthalmology at the Catholic University of Rome, Italy. He obtained a scholarship in 1991 to study new applications of pattern electroretinogram in glaucoma and, from 1993 to 1994, was consultant for electrophysiology at the Ophthalmology Institute of the Catholic University.
From the 1th of december 1994 he worked as "assistant" and as " university researcher" in the Department of Ophthalmology of the Catholic University of Rome.
From the 1th of march 2006 to the 31th of july 2009 he was the Head of the Ophthalmology Department of the "Casa Sollievo della Sofferenza" Hospital San Giovanni Rotondo, Italy.
From the 1th of august 2009 he is the head of the Ophthalmology department of the Bambino Gesù Children's Hospital IRCCS of Rome, Italy.
In last years Luca Buzzonetti was mainly interested in corneal and refractive surgery. In last 7 years he performed corneal and refractive surgery by femtosecond laser, developing a variant of big-bubble DALK assisted by femtosecond laser which he called IntraBubble. He applied the femtosecond technology to pediatric corneal surgery.
From 1999 he is teaching into the Opfthalmology and Neurology Speciality School and in the University for the Assistant in Ophthalmology of the Catholic University of Rome, Italy.
Luca Buzzonetti is author of 154 papers, 26 published under peer review.