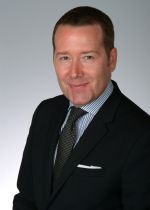 About the Presenter:


George O. Waring IV, MD is an Assistant Professor of Ophthalmology, the Director of Refractive Surgery at MUSC Storm Eye Institute and serves as the Medical Director at Magill Vision Center. Dr. Waring came to MUSC from a subspecialty private practice in corneal refractive, cataract and intraocular lens surgery in Ohio. He has served a Clinical Assistant Professor of Ophthalmology at the Emory University School of Medicine, and a Staff Ophthalmologist at the Veteran's Affairs Medical Center in Atlanta, GA.

He is a diplomate of the American Board of Ophthalmology and a fellow of the American Academy of Ophthalmology. He is a founding member of the American College of Ophthalmic Surgeons and the prestigious Vanguard Ophthalmology Society. His other professional memberships include the International Society of Refractive Surgery, the American Society of Cataract and Refractive Surgery, the European Society of Cataract and Refractive Surgery, the Association for Research in Vision and Ophthalmology, and the Cornea Society. Dr. Waring IV serves as the Director for the annual American Academy of Ophthalmology Laser Refractive Surgery Course.

Dr. Waring is active in clinical research, with over 90 scientific publications, abstracts and presentations to his credit, including over a dozen peer reviewed manuscripts and over half a dozen book chapters on corneal, refractive and lens surgery. He is the recipient of the National Rabb Venerable Award for excellence in ophthalmic research. He is an Associate Faculty Member of "Faculty of 1000", a global peer review process for the literature in refractive surgery, and referees multiple peer reviewed journals including the Journal of Refractive Surgery, the Journal of Cataract and Refractive Surgery, Cornea and the American Journal of Ophthalmology. He serves as Section Editor for columns in Ophthalmology Times and Advanced Ocular Care.

Dr. Waring IV completed a dual degree in Economics and Ecology at Emory University in Atlanta, GA, followed by his Doctor of Medicine and the Emory University School of Medicine. Dr. Waring IV served as Administrative Chief Resident of Ophthalmology at the State University of New York (SUNY), where he received numerous honors and distinctions, including Physician of the Year consecutive years. He completed his sub-specialty fellowship training in cornea, lens and refractive surgery under the world-renowned mentorship of Daniel S. Durrie, MD in Overland Park, KS.