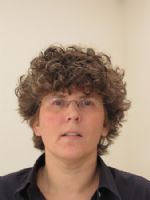 About the Presenter:


Ruth Lapid-Gortzak MD PhD is a cornea, cataract, and refractive surgeon at the dept. of Ophthalmology at the Academic Medical Center at the University of Amsterdam and at Retina Total Eye Care in Driebergen in the Netherlands.
Research interests are outcomes in refractive surgery, and straylight effects in laser and IOL surgery. Dr. Lapid has extensive experience with multifocal IOL implantation, having implanted over 1000 of such lenses in the past few years. Dr. Lapid is a member of the board of the Dutch Refractive Surgery Society and contributes to the writing of the Dutch guidelines together with her colleagues in the Netherlands. Other activities are teaching of PhD students, fellows, residents, and students in cornea, cataract, and refractive surgery.