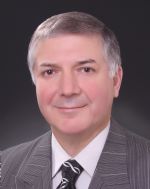 About the Presenter:


Dr.Bekir Sıtkı Aslan,
Ankara, Turkey

Dr Aslan is Head of Eye Department at TOBB ETU Hospital, in Ankara. He has an extensive experience in Advanced Cataract and Glaucoma Surgery. He completed a vitreoretinal fellowship at Cambridge University in Vitreoretinal Surgery. He is teaching microsurgery for more than 25 years. He has participated in live surgeries and gave many lectures locally and internationally.He has published 3 chapters in books relating to cataract and cataract surgery.
He's the President of Turkish Cataract and Refractive Surgery Society,.